Birthday Wish List

****************************

Cindy was telling me, why not list my wishes for my coming Birthday... Well, it's not really my style to tell people what I want you see, I prefer people to observe me and then spring me a surprise! Haha... Anyway, I will, for once, list down things that I want for my birthday. (Practical things lah, don't worry, I won't ask for the stars!)1. Liverpool new adidas home jersey (preferrably with Gerrard printed! cos' I have no Gerrard jersey, only got 2 Xabi Alonsos' ones) Queensway SC's Weston told me the jersey will arrived on the 10th of Aug 06. Hee hee...2. Liverpool new adidas away jersey. No news abt it's arrival though...3. Any Liverpool new adidas training kits! I have only seen one, looks nice. You know I love adidas...4. Laminator machine. Even though De & Jie and CINDY have told me it's a waste of $$$, I think it really makes my job convenient and not only i can used for work, i can laminate photos for my frens too! Don't need to go to the photo printing shop u see...5. A handphone? I have always like the Nokia 5000 series.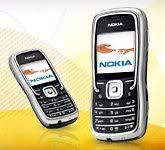 The new Nokia 5500
(Coming out soon!)

Cos' hardly anyone like it and there's hardly any place that will carry it! You see, I think things that people don't have! Another reason why I like 5000 series is cos' they come with flash light, i can use them in the dark! They are durable, can drop and drop and still won't get scratch!Alright, so far, I can only think of these 5 things...let you know more next time...
Marcus XA
YNWA @ 8:02 PM